Good Morning! I'm linking up with
4th grade frolics
for another Monday Made it. I don't have too much to share this week. A lot of this week was spent cleaning my classroom and spending wayyyy too much money on shopping with friends!
This had to be #1 this morning. The past couple of nights have been rough. I haven't been able to stay asleep throughout the night because I have five million thoughts running through my head - mainly things I need to get done before school starts. Anywho, we used to have a keurig, but boyfriend wanted to buy a french press and try it out. We've never gone back!! Coffee out of a french press tastes so much better! I never thought I would admit that because I loved my keurig so much!
Last night I made these because I knew I was going to school today and needed new rules posters. When I was creating these, I decided to call them "classroom norms" instead of "classroom rules". I just think it sounds better to me than "rules". I love how they came out! I can't wait to put them up today - even though this will be a challenge since I am 5 feet and I'm planning on hanging these up above my whiteboard near the ceiling. This should be fun!
My friend over at
Math Made Gr8
posted a pic of her classroom and I saw this near her desk. I HAD to have one! She graciously messaged me some links as to where to find one and I got this one off of amazon. I love this thing! And it matches my other cart that I already have in my classroom. It was definitely a splurge, but totally worth it because I can fit so much on the top two racks and have more room on my desk! And I put this thing together on my own. Boyfriend had a kick watching me even take this thing out of the box! :)
The next few pics are not part of Monday Made it, but I had to share because I was so excited about my deals this past weekend!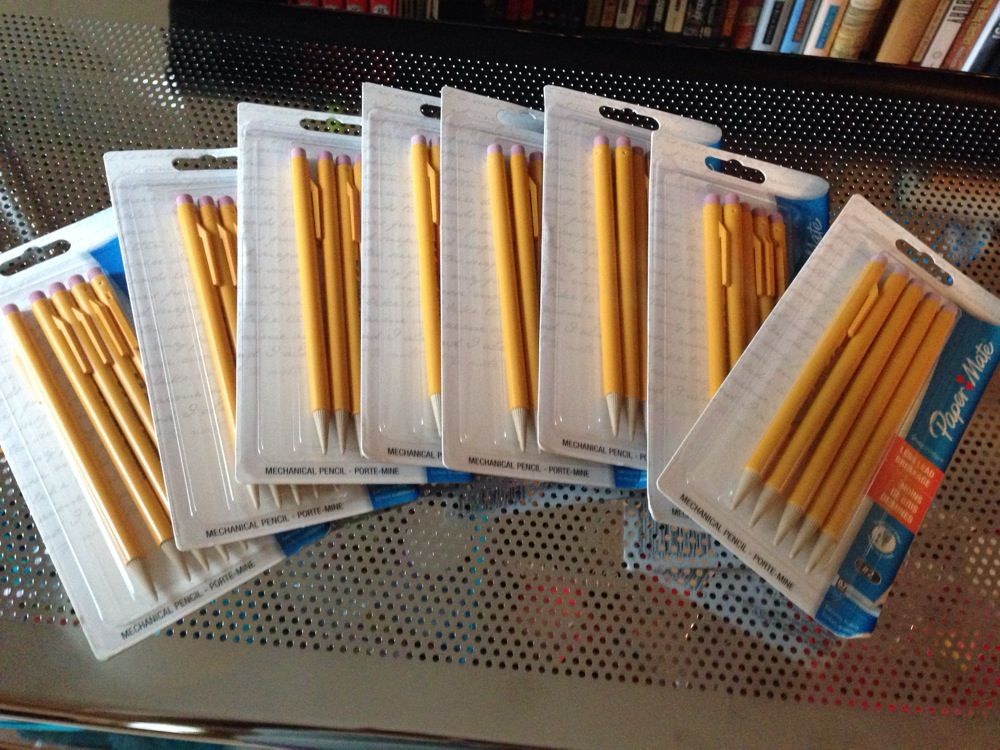 I.LOVE.THESE.PENCILS! These pencils are my all time favorite pencils! They are so stinkin' expensive during the school year, so I jump right on them when they go on sale during summer. These were $1 at staples and there was no limit! I cleaned their shelf off (shhh, don't tell anyone!) I was one of those crazies that waiting in the parking lot for them to open at 10am just so I could get to them first. Yeah, I told you I was a school supply addict!! Don't worry though Wilson peeps, when I went to check out, the manager was stocking the shelf with more! ;-)
Best deal of the weekend!! I dragged boyfriend all the way to Rocky Mount (it's about a 25 minute drive from me) to hit up the office depot the snag these deals!! The box of 12 mechanical pencils were on sale for 25 cents each with a limit of 3 and each inkjoy pen was also 25 cents with a limit of 3. With me and boyfriend getting 3 of each, I ended up getting a total of 72 mechanical pencils (6 boxes) and 6 inkjoy pens for $3.20!! Deal like this is NOT good for my school supply addiction! If office depot was closer to my house, I would go again! :)
That's all for now - I gotta head to school to work on my classroom! Until next time!